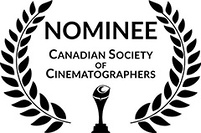 Re-Wire is the directorial debut of Canadian filmmaker, and Hamilton, Ontario resident, David-James Fernandes.
Hailed by Todd Brown of Twitch Film as "far and away one of the better science fiction shorts of the year."
Winner of Best Sci-Fi at the Hamilton Film Festival in 2012.
Nominated for best cinematography in the dramatic short category by the Canadian Society of Cinematographers.
Official Selection at six international film festivals including Fantasia.

Shot on RED One with Zeiss Superspeeds.